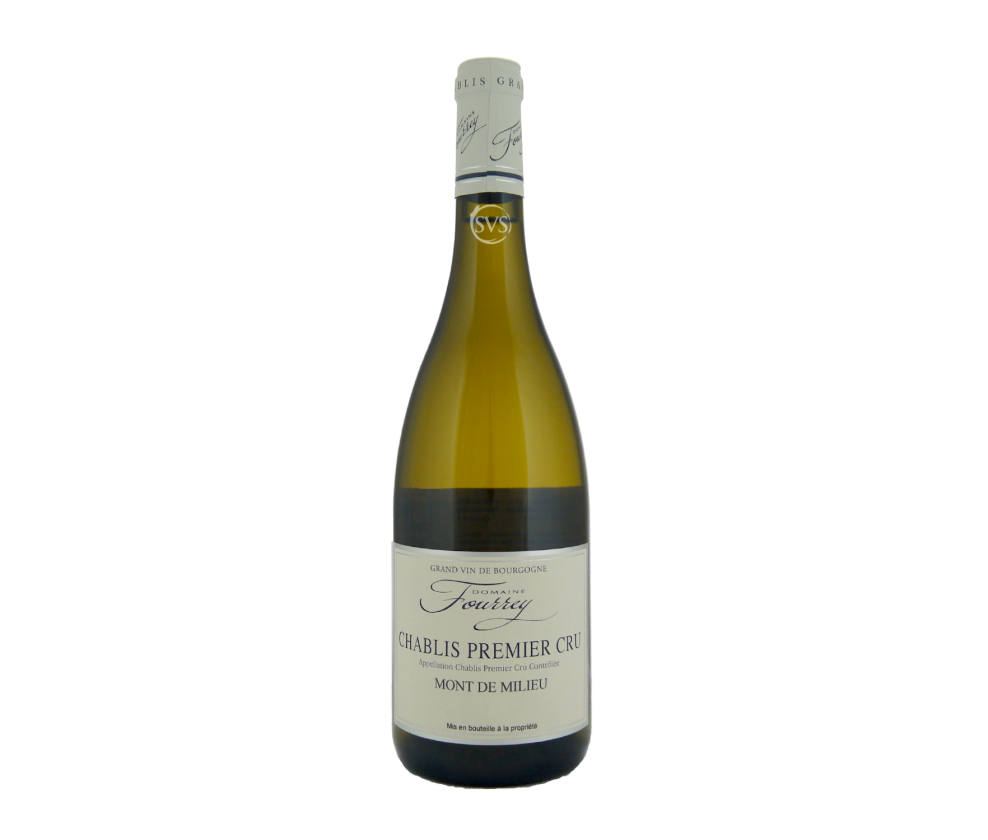 Chablis Premier Cru Mont de Milieu, Domaine Fourrey 2018
Domaine Fourrey's Mont de Milieu 2018 is the finest rendition of this Chablis Premier Cru to date.

Mont de Millieu is one of the best-sited Chablis premier crus, being adjacent to the main group of Chablis grands crus. By contrast with the expansive and lush characteristics of the finest white Burgundies from the Côte d'Or, the finest wines of Chablis typically display a characteristic steely, stony, mineral content.

Jean-Luc Fourrey and his sister Marie are the fourth generation and driving force behind this exciting, emerging producer, marrying traditional and modern techniques. It is no surprise that in just over a decade Fourrey has emerged as one of the best producers in Chablis. An exciting, up-and-coming venture – and an estate to watch.
Vintage: 2018
Grape Varieties: Chardonnay
Produced by Domaine Fourrey
Domaine Fourrey et Fils is a family estate of 20 hectares with 18 in production in the heart of Chablisian. Since 1992, Jean-luc has been in charge of the wine-making after his studies in Lycéee de Beaune, where he obtained a degree in techniques winemaking. His sister, Marie-Jo, is in charge of sales and marketing.
Learn more about Domaine Fourrey
Tasting Notes
Firm fresh mineral depth with creamy concentration showing apple, pear, citrus and syringa blossom.