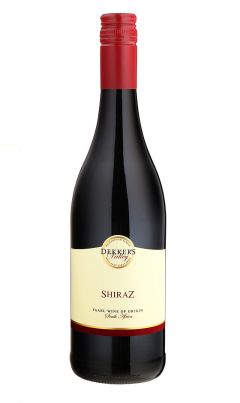 Dekkers Valley Shiraz, Mellasat Vineyards, Paarl
"Pepper, spice and nice" is how the back label reads and this 2017 vintage also has hints of mulberries. Made from a block of Shiraz grapes yielding 8.25 tonnes per hectare, the wine was barrel matured using older fill French (225 litre) oak barrels for 39 months. After racking from barrel the wine was very lightly fined and again racked from tank to tank. No filtering of the wine was undertaken except at bottling.
Vintage: 2017
Grape Varieties: Shiraz
Produced by Mellasat Vineyards
mellasat-vineyards
Learn more about Mellasat Vineyards
Tasting Notes
Beautifully textured wine with sweet spice, warm mellow black fruit and a hint of pepper. Medium bodied.