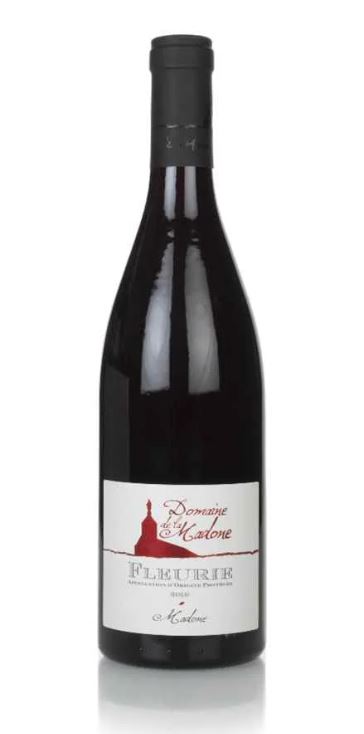 Fleurie 2019
The estate's 2019 vintage is produced from the region's flagship Gamay variety and grown on a hillside that benefits from exceptional sunlight and pink granite soils. Fermentation takes place over 8 days, resulting in a wine that its supple, fresh and fruity.
Vintage: 2019
Grape Varieties: Gamay
Produced by Domaine de la Madone
The Domaine de la Madone is located on the slopes of the Madone hill in Fleurie. This hill is often considered by connoisseurs to be amongst the best of the local climates: it enjoys exceptional sunshine, and its soil is composed of pink granite which is highly suitable for the Gamay grape variety. The estate has been the property of the Despres family for six generations.
Arnaud Despres produces different references of Fleurie as well as Viognier.
Learn more about Domaine de la Madone
Tasting Notes
'A friendly Fleurie' says the producer in their notes. A pliant and refreshing, serve-it-cool style. Pairs perfectly with roast poultry, Blanquette of veal, or sausage in wine.