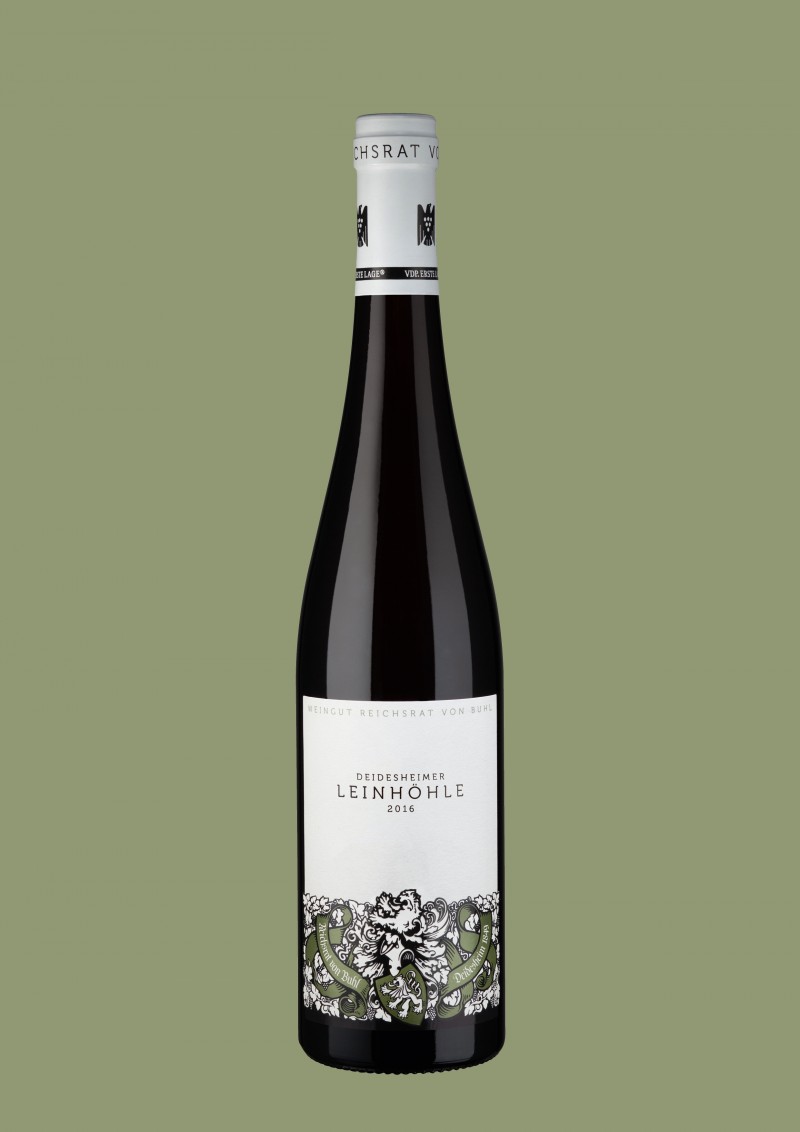 Deidesheimer Leinhöhle Riesling Erste Lage
Produced by Reichsrat Von Buhl
Reichsrat von Buhl has been a family-owned winery for more than 150 years, and has belonged to the circle of the most prestigious wineries in Germany for just as long. Since it was founded in 1849, Reichsrat von Buhl has made its wines in a terroir-dominated, timeless style that has never been oriented to fashion, but always to the grapes' origins in the best soils of Deidesheimer and Forster. Reichsrat von Buhl is certified organic, and is an active ambassador of both natural, sustainable viticulture and of the best German wines.
Learn more about Reichsrat Von Buhl
Tasting Notes
Rich, fruity Riesling. Well balanced with a fine acid structure and creaminess. Yellow fruit aromas dominate this wonderful food companion.