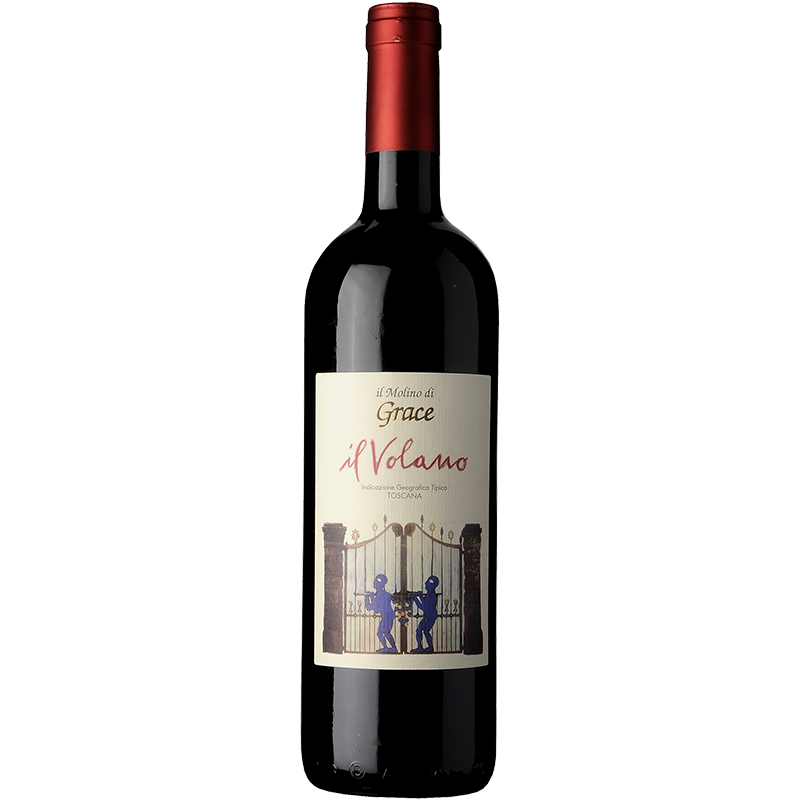 Il Volano IGT
Il Molino di Grace "il Volano" Rosso is a baby Super Tuscan style red made primarily with Sangiovese with Merlot. This is a go to wine for the arsenal in the kitchen, especially in the glass when you are cooking up a pasta bolognese or ravioli, slow roasted cinghiale (wild boar) or snacking on salty hard cheeses. It is a true overachiever. Enjoy.
Vintage: 2018
Grape Varieties: Sangiovese, Merlot
Produced by Il Molino di Grace
Il Molino di Grace is steeped in the historic Chianti Classico tradition producing old world Classico and Super-Tuscan wines for the modern age. Founded by Frank Grace in the 1990's, the winery of Il Molino di Grace was built with a simple vision: to bottle the most authentic expression of this rocky terroir and succulent Sangiovese fruit that the picturesque Chianti hills deserve.
The vineyards that now produce Il Molino di Grace's wine have been doing so for over three and half centuries. Harvested first by monks from the local monastary, these Chianti Classico vineyards have amazed winemakers and wine enthusiasts every harvest since. Today, an awe-inspiring 9 meter statue tall of an out-stretched, sun and moon holding San Francesco della Vigne stands proud over the rolling vines, blessing all those who have toiled and will continue to toil in this rocky Galestro soil.

The winery's active founders, Frank Grace and his two sons Tim & Daniel, instilled and infused the science and technology of modern organic wine production with the artful tradition of old world wine making. Il Molino di Grace celebrates this delicate balance of creativity and innovation – the rocky, sloping south facing fields that bear the Sangiovese fruit, the cellar produces it, the artwork showcases it, and the wines embody it.
Learn more about Il Molino di Grace
Tasting Notes
The il Volano delivers deep black cherry, red currant, boysenberry fruits followed by hints of fresh rosemary and lavender in the glass. It has a pleasant medium weight that is balanced with cherise liquor intensity and silky tannins.
Download Technical Note