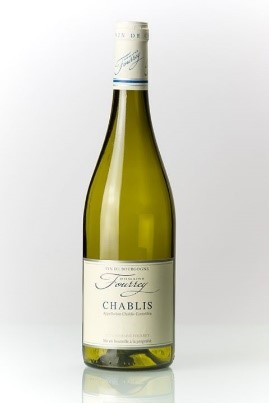 Chablis 2018, Domaine Fourrey
Produced by Domaine Fourrey
Domaine Fourrey et Fils is a family estate of 20 hectares with 18 in production in the heart of Chablisian. Since 1992, Jean-luc has been in charge of the wine-making after his studies in Lycéee de Beaune, where he obtained a degree in techniques winemaking. His sister, Marie-Jo, is in charge of sales and marketing.
Learn more about Domaine Fourrey
Tasting Notes
I have followed this wonderful 4th generation family Chablis producer for 20 years because they produce proper Chablis, using traditional know-how alongside modern techniques. They have wonderful vineyards on the classic Chablis terroir of limestone and chalk. The wine has intense citrus (lemon and lime) fruit. A hint of ripeness to balance the high but invigorating acidity. The lees contact and MLF adds a hint of softness and texture alongside the long mineral finish.