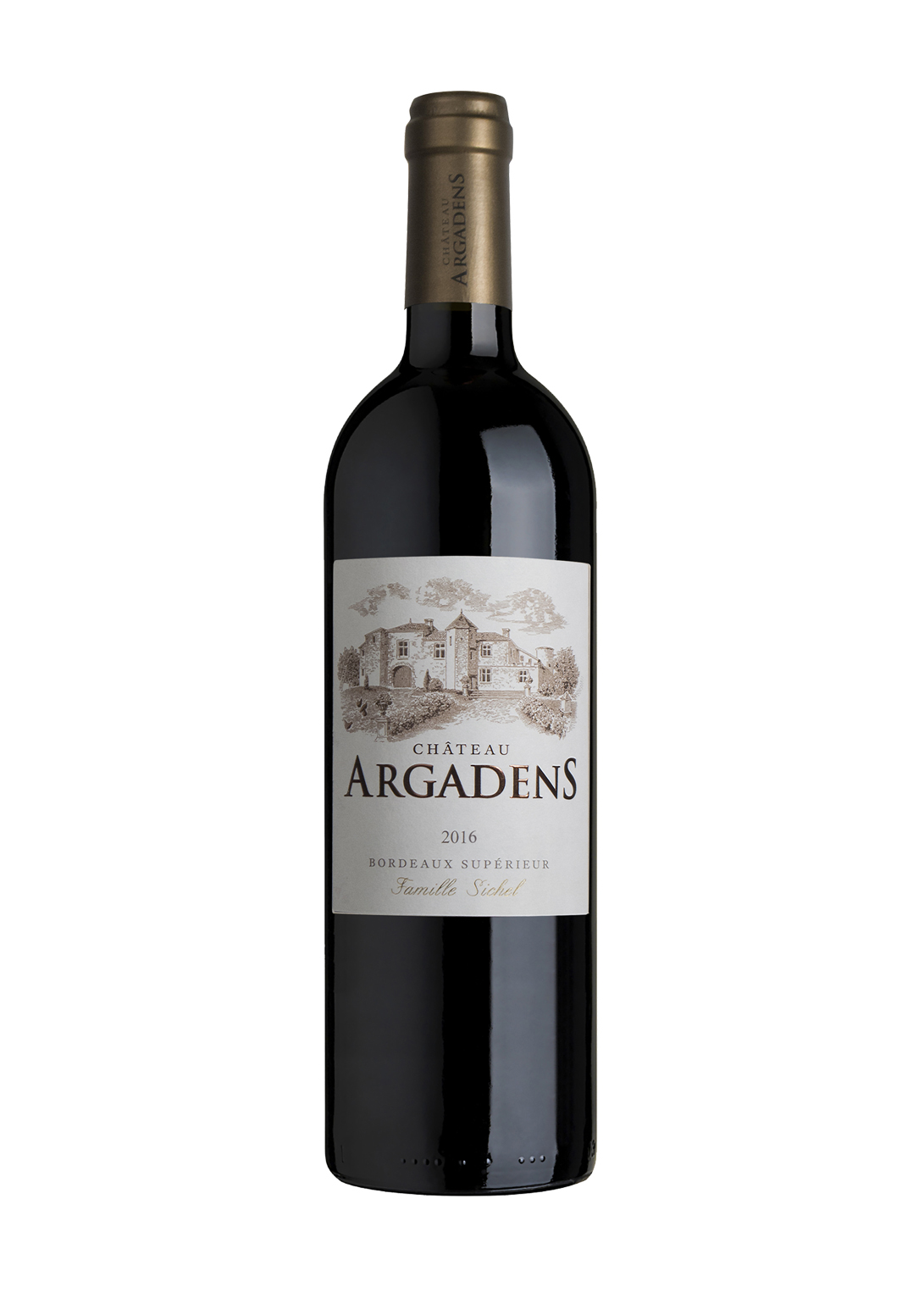 Chateau Argadens Rouge 2016, AOC Bordeaux Superieur
Since acquiring Château Argadens, the Sichel family has put in place a vast renovation program, with the aim of making the wine a benchmark within the Bordeaux category. Argadens red is thoroughly modern Bordeaux with lots of concentrated fruit and an attractive, supple balance. Not surprisingly, it gets consistently high marks in tastings and competitions. Château Argadens also makes a white wine.

The original name of this property, parts of which date back to the 12th and 16th centuries, was La Salle d'Argadens. It became Château Argadens in 2002, when it was bought by Maison Sichel. Sichel's aim in acquiring Argadens was quite simply to see it express the full potential of its wonderful terroir and become one
of the benchmark properties in the Bordeaux Supérieur category.
Vintage: 2016
Grape Varieties: Merlot, Cabernet Sauvignon
Produced by Maison Sichel
Ever since it was set up as a buying office in Bordeaux in 1883, Maison Sichel has remained, first and foremost, a family business .
Since that time, seven generations of the Sichel family have succeeded one another at the company's helm. Today the family own significant vineyards in Bordeaux, including Chateau Angludet and Chateau Palmer. The company has undergone dramatic transformation over the past 50 years, with the purchase of a winemaking facility, construction of a bottling plant, acquisition of two estates as well as a négociant vinificateur.
Learn more about Maison Sichel
Tasting Notes
The complex and expressive bouquet is a harmonious mixture of dark red fruits aromas and very elegant oaky notes. It is a crisp and sappy wine which offers sweetness and richness on the palate The Cabernets add the necessary freshness to enhance the pleasant tannins of the Merlots. A wine with very good balance which offers a lot of pleasure now and can be cellared for several more years in.
Download Technical Note