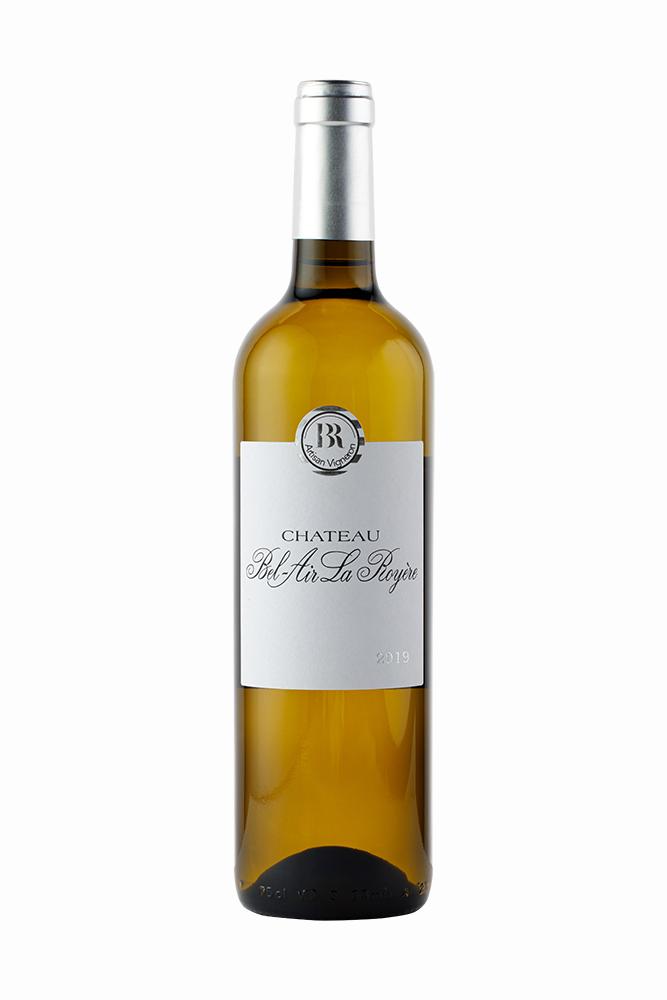 Chateau Bel-Air La Royere Sauvignon Blanc, Blaye Cotes de Bordeaux
Tiny plot of Sauvignon Blanc on limestone/clay soil. The grapes are hand-harvested and then a short maceration in contact with the skins for 6 hours. The juice is then pressed using a pneumatic press. Half the wine is matured in stainless steel tank and the other half is matured in barrels for 6 months.
Vintage: 2018
Grape Varieties: Sauvignon Blanc
Produced by Chateau Bel-Air La Royere
Situated on the Right Bank in Bordeaux, Chateau Bel-Air La Royere was acquired by Corinne and her husband in 1992. They are 4th generation winemakers (originally from Cognac) and Corinne's expertise shone through from day 1. In 2019 the vineyard achieved organic certification. Brompton Wine has followed this estate for over 20 years - outstanding wines that reflect this wonderful terroir and Corinne's meticulous winemaking skill.
Learn more about Chateau Bel-Air La Royere
Tasting Notes
Sauvignon Blanc can often taste rather one dimensional - high acidity and simple fruit. That is not the case here! Wonderful freshness, balanced with lemon citrus and a hint of peach and nectarine. The brief maturation in French oak gives the wine a sumptuous texture. It's a wine that develops beautifully in the glass.
Download Technical Note