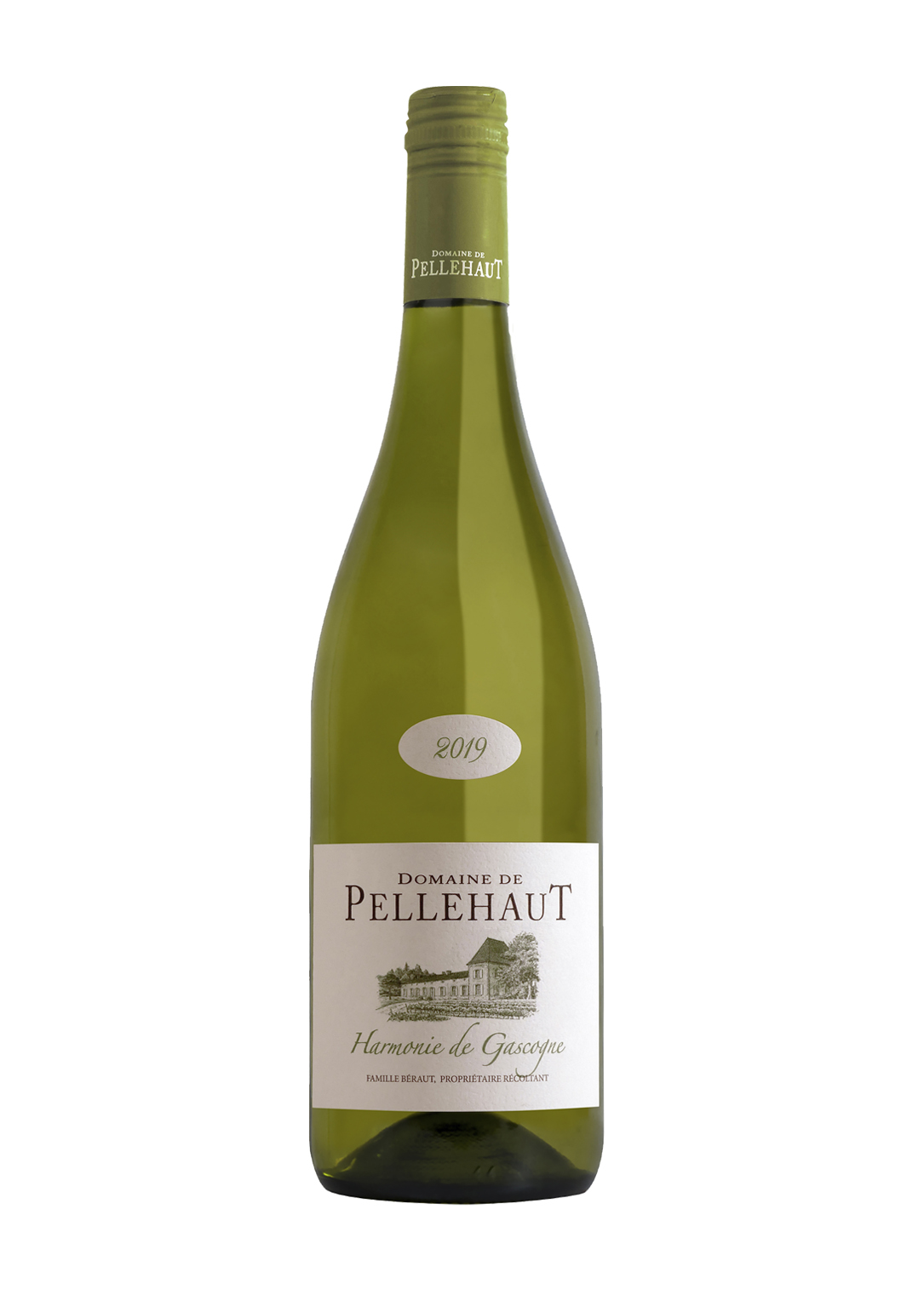 Domaine de Pellehaut Harmonie Blanc, IGP Cotes de Gascogne
Domaine de Pellehaut is a Brompton Wine favourite - almost a 'house wine' for us! Two brothers, Martin and Mathieu Béraut, tend this family estate, one of the oldest vineyards in the Gers (300 years old). They produce a range of Armagnacs as well as breeding cattle (Blondes d'Aquitaine), all this in harmony with a rich surrounding biodiversity. More recently, they have begun to produce a complete range of fresh, aromatic and easy-to-drink wines which are a pleasure to drink at any time of year. An estate run by two passionate winegrowers which is getting itself talked about more and more and we are very happy to keep talking about them.

Vintage: 2019
Grape Varieties: Shiraz, Chardonnay, Petit Manseng
Produced by Domaine de Pellehaut
The descendants of a line of Armagnac winegrowers and qualified viticulturalists and oenologists, Mathieu and Martin Béraut have run the family estate with passion and drive for the past twenty years.
Learn more about Domaine de Pellehaut
Tasting Notes
Wonderfully aromatic nose with plenty of bright floral, apple and citrus fruity aromas. The palate is generous, intense and precise. The blend of grapes works a treat. Fish, shellfish, salads and light dishes are an excellent match for this wine.
Download Technical Note