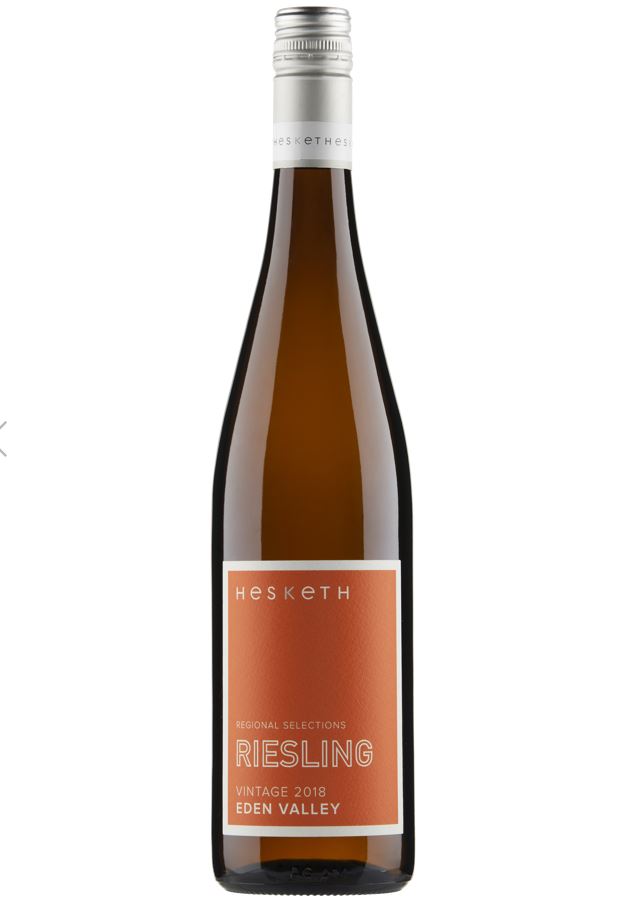 Eden Valley Riesling
The fruit for this wine was harvested between the 8th and 14th of March from three different growers in Eden Valley. The grapes were pressed immediately and fermented in stainless steel, the blend was also stored in stainless steel for 6 months at 5 degrees prior to bottling.
Vintage: 2019
Grape Varieties: Riesling
Produced by Hesketh
The Hesketh Wine Company is a small, family owned producer of high quality, yet accessible wines. They work with their own growers and process their own wines like traditional wineries. But rather than attempt to be all things to all people from one region, the approach is to remain focused on the individual strengths of different South Australian growing regions. Wines are made to a 'Hesketh' style, which is based on balance and complexity but more importantly, 'drinkability'. Wines with generous flavours and aromatics, which also retain a sense of place – wines which reflect the vineyards they are grown in
Tasting Notes
Appearance: Pale gold straw.
Aroma: Fragrant green lime and grapefruit with delicate floral notes.
Palate: Wonderful purity of flavour, fresh lime juice and a bright minerality. Zesty and lively with a long persistent finish.
Summary: A beautiful clean and crisp Riesling with distinct varietal and regional character.